Current Clients and Projects:
Simple Home Decor & Furniture, Sun-protect Marine Canvas, and Reveal Medical Supplies
All business needs: Postcards, Brochures, Advertising and Social Media
Current Designs for Local Non-profit Organizations:
Logos, Social Media, Banners, Business Cards, Letterhead, Events and Business Needs
AsendNAAMBA Twin Cities, MN - A non-profit business professional organization - Currently a Board Member for Marketing and Social Media (Facebook)
AdopSource - A non-profit organization for Asian Adoptees - past Board Member
Design Samples:
Posters, Postcards and Social Media Posts
Or fill out the form below for an estimate and we will get back to you as quickly as possible.
Questions about our business? Fill out the form below or Contact me at 612-460-0598
Tune in Thursday 3/9 at 9am as Korean Adoptee Artist and Author... Mahieu Spaid joins me in-studio to discuss the creation, debut and signing of her new children's book titled, "Lucy and the Whale". Also Kpop! wfnu.org
Where can you find our books? Visit our FAQ page for links.
Infusing Creativity with business through Design, eBooks and Multimedia. Mahieu Studios can create custom designs for your personal, artistic and business needs. We create to put character in your life and business.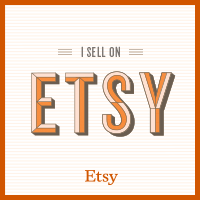 Why the donation button? Our studios believes in giving back to our local community and non-profits. This button was/is used purely when our studio helps with fundraisers and scholarships with other local groups. These funds were inspired by organization like AdopSource, AscendNAAMBA and Korean Quarterly.